Free Kiwanis Beginners Chess Tournament 2016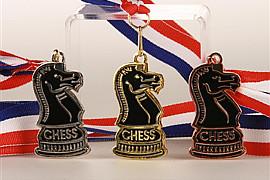 K-12 Scholastic Chess Tournament
2016 Kiwanis Scholastic: Kindergarden
#
Name
Rtng
Grd
Rd 1
Rd 2
Rd 3
Rd 4
Rd 5
Tot
Prize
1
Biaobiao Boyong Guo
565
K
L3
W5
D2
W5
W2
3.5
1st - Medal
2
Ethan Zheng
unr.
K
W5
W3
D1
W3
L1
3.5
2nd - Medal
3
Philip Zhang
unr.
K
W1
L2
W5
L2
W5
3
3rd - Medal
4
Jasper Luan
unr.
K
L2
L1
L3
L1
L3
0
2016 Kiwanis Scholastic: Grade 1
#
Name
Rtng
Grd
Rd 1
Rd 2
Rd 3
Rd 4
Rd 5
Tot
Prize
1
Zhengyuan [Frank] Zhou
unr.
1
W9
W4
W3
W2
W6
5
1st - Medal
2
Oscar Baker
272
1
B---
W9
W8
L1
D5
3.5
2nd - Medal
3
Ren Zimmermann
unr.
1
W7
W5
L1
D4
B---
3.5
3rd - Medal
4
Drake Chen
unr.
1
W6
L1
W9
D3
W8
3.5
5
Stephen Lu
unr.
1
W8
L3
D6
W7
D2
3
6
Kyle Yeung
unr.
1
L4
W7
D5
W8
L1
2.5
7
Dave Lee
unr.
1
L3
L6
B---
L5
W9
2
8
Richard Li
414
1
L5
B---
L2
L6
L4
1
9
Mykah Adatia
unr.
1
L1
L2
L4
B---
L7
1
2016 Kiwanis Scholastic: Grade 2
#
Name
Rtng
Grd
Rd 1
Rd 2
Rd 3
Rd 4
Rd 5
Tot
Prize
1
Andrew Chen
unr.
2
W3
W2
W5
W4
W8
5
1st - Medal
2
Alex Chen
521
2
W9
L1
W7
W3
W5
4
2nd - Medal
3
Nathan Chong
unr.
2
L1
W6
W9
L2
W7
3
3rd - Medal
4
Kaleb Adatia
unr.
2
W7
L5
W6
L1
B---
3
5
Ran Guo
unr.
2
W8
W4
L1
D6
L2
2.5
6
Liyana Ahvazi
471
2
B---
L3
L4
D5
W9
2.5
7
Joshua Kim
unr.
2
L4
W8
L2
B---
L3
2
8
Alexander Qiu
unr.
2
L5
L7
B---
W9
L1
2
9
Brant Chung
unr.
2
L2
B---
L3
L8
L6
1
2016 Kiwanis Scholastic: Grade 3
#
Name
Rtng
Grd
Rd 1
Rd 2
Rd 3
Rd 4
Rd 5
Tot
Prize
1
Pablo Longoria
unr.
3
W7
W6
W2
W3
W4
5
1st - Medal
2
Kevin Shangkun Li
unr.
3
W10
W5
L1
D6
W9
3.5
2nd - Medal
3
Levi Mercer
540
3
W8
L7
W5
L1
W6
3
3rd - Medal
4
Miles Hu
unr.
3
L6
W10
W7
W9
L1
3
5
Shu Chang [Bruce] Lei
unr.
3
W9
L2
L3
W8
W10
3
6
Noah Akasaka
552
3
W4
L1
W9
D2
L3
2.5
7
Michelle Li
422
3
L1
W3
L4
D10
D8
2
8
George Xianqi Li
unr.
3
L3
L9
W10
L5
D7
1.5
9
Hudson Baker
369
3
L5
W8
L6
L4
L2
1
10
Brian Lin
361
3
L2
L4
L8
D7
L5
0.5
2016 Kiwanis Scholastic: Grade 4
#
Name
Rtng
Grd
Rd 1
Rd 2
Rd 3
Rd 4
Rd 5
Tot
Prize
1
Luka Spasojevic
870
4
W5
W12
W2
W3
W4
5
Special - Medal
2
Ryan Yu
653
4
W11
W4
L1
W7
W3
4
1st - Medal
3
Marty Bajarunas
669
4
W10
W6
W8
L1
L2
3
2nd - Medal
4
Daniel Xu
713
4
W9
L2
W10
W8
L1
3
3rd - Medal
5
Mitchell Dai
584
4
L1
L8
W11
W10
W12
3
6
Aaron Han
767
4
W13
L3
L7
W9
W8
3
7
Adrian Lee
unr.
4
L12
W14
W6
L2
D9
2.5
8
Trevor Yeung
610
4
W14
W5
L3
L4
L6
2
9
Jin Daniel
unr.
4
L4
D11
W12
L6
D7
2
10
Ebrahim Hussain
unr.
4
L3
W13
L4
L5
W14
2
11
Brian Liu
unr.
4
L2
D9
L5
W14
D13
2
12
Alex An
684
4
W7
L1
L9
W13
L5
2
13
Justin Liu
552
4
L6
L10
W14
L12
D11
1.5
14
Emma Liu
unr.
4
L8
L7
L13
L11
L10
0
2016 Kiwanis Scholastic: Grade 5
#
Name
Rtng
Grd
Rd 1
Rd 2
Rd 3
Rd 4
Rd 5
Tot
Prize
1
Max Hanchen Zhang
716
5
W8
W12
W3
W2
W4
5
1st - Medal
2
Roland Baker
492
5
W15
W5
W4
L1
W6
4
2nd - Medal
3
Edward Wang
853
5
W11
W16
L1
W9
W5
4
Special - Medal
4
Colby Liu
871
5
W7
W10
L2
W8
L1
3
Special - Medal
5
Jacob Lee
unr.
5
W6
L2
W10
W7
L3
3
3rd - Medal
6
James Lu
543
5
L5
W11
W9
W12
L2
3
7
Andy Zhou
unr.
5
L4
W15
W13
L5
W12
3
8
Adam Long
unr.
5
L1
W14
W16
L4
D11
2.5
9
Benny Hui
unr.
5
H---
W17
L6
L3
W13
2.5
10
Chloe Lin
482
5
B---
L4
L5
D15
W14
2.5
11
Anson Cheong
unr.
5
L3
L6
W15
W16
D8
2.5
12
Max Zhang
unr.
5
W13
L1
X17
L6
L7
2
13
Bryan Wu
515
5
L12
B---
L7
D14
L9
1.5
14
Isabelle Qiu
unr.
5
L16
L8
B---
D13
L10
1.5
15
Evelina Dzhyha
unr.
5
L2
L7
L11
D10
W16
1.5
16
Evan Cao Xu
unr.
5
W14
L3
L8
L11
L15
1
17
Tia Pall
unr.
5
H---
L9
F12
U---
U---
0.5
2016 Kiwanis Scholastic: Grade 6
#
Name
Rtng
Grd
Rd 1
Rd 2
Rd 3
Rd 4
Rd 5
Tot
Prize
1
Jackjunhao Wang
572
6
W6
L4
W2
W3
W5
4
1st - Medal
2
Shervin Aryaeeazar
unr.
6
W4
W3
L1
L5
W6
3
2nd - Medal
3
Josh Caedo
662
6
W5
L2
W6
L1
W4
3
3rd - Medal
4
Aaron Tieu
646
6
L2
W1
W5
W6
L3
3
5
Daniel Wong
412
6
L3
W6
L4
W2
L1
2
6
Emma Choi
unr.
6
L1
L5
L3
L4
L2
0
2016 Kiwanis Scholastic: Grade 7 - 12
#
Name
Rtng
Grd
Rd 1
Rd 2
Rd 3
Rd 4
Rd 5
Tot
Prize
1
Mason Tran
unr.
7
W6
W4
W2
W5
L3
4
Gd 7 1st - Medal
2
Eric Luo
720
11
W9
W3
L1
W6
W8
4
Gd 8-12 1st - Medal
3
Kevin Liu
unr.
7
W7
L2
W6
W4
W1
4
Gd 7 2nd - Medal
4
Benley Shang
unr.
7
W5
L1
W9
L3
W7
3
Gd 7 3rd - Medal
5
Qingyuan Han
694
8
L4
B---
W8
L1
W9
3
Gd 8-12 2nd - Medal
6
Ricky Tsai
unr.
7
L1
W7
L3
L2
B---
2
7
Leo Tsai
unr.
9
L3
L6
B---
W9
L4
2
Gd 8-12 3rd - Medal
8
Henry Hui
unr.
7
H---
L9
L5
B---
L2
1.5
9
Adelyn Lee
unr.
7
L2
W8
L4
L7
L5
1
---
Come out and play against others in your grade. Medals for First, Second and Third place finishers in each section (may be combined if sections are too small), including Kindergarten. Limited 80 seats.
Check-in at 9:30am – 10:00am.
Date: Saturday March 19, 2016
Time: 9:30am - 4:00pm
Location: Richmond City Centre Community Centre (Multipurpose Room 1)
Address: 5900 Minoru Blvd. Richmond, BC V6X 0L9
Admission: Free
Parking: Paid parking rate is $2 per hour
Food: Free Light Lunch & Drinks for Players (parents not included)
Round Time (tentative, subject to change):
Check-in: 9:30am - 10:00am
Round 1: 10:15am -11:05am

Round 2: 11:05am -11:55am

Lunch: 11:55am - 12:30pm

Round 3: 12:30pm - 1:20pm
Round 4: 1:20pm - 2:10pm
Round 5: 2:10pm-3:00pm
Award Ceremony: 3:15pm-3:45pm
Players: Kindergarten to Grade 12. Unrated or Rating under 800 players only, no exception, straightly enforced (CMA, CFC or NWSRS, rating will be verified)
Format: 5 Round Swiss.
Time Control: 20 minutes each side (40 minutes total game time)
Rating: CMA rated
Sections: K & Gd. 1, Gd. 2 & 3, Gd. 4 & 5, Gd.6 & 7, Gd. 8-12
Note: Parents/guardians are required to stay onsite to take care and provide support for your kid(s) between rounds
---
Rules
Bye request – Maximum 2 requested ½ point byes (except last round) at least ½ hour before the round starts

Forfeits wait time – 10 minutes grace period before the game is forfeited

Ties will be broken using tie-break systems (direct encounter, individual cumulative score, cumulative score of opponents)

Online registration only - for pre-pairing and food preparation, onsite registration is NOT allowed.

Chess notation is optional

Chess sets and clocks are provided

May use player's FIDE, CFC, CMA, NWSRS or foreign rating for pairing on

Tournament Director's (TD)

discretion
Players must inform the

Tournament Director

if s/he is not able to play in any round(s). Player not show up for any round without notice will be forfeited from the tournament, and requires a legitimate reason and

Tournament Director's

approval to re-enter the tournament