Free Kiwanis Beginners Chess Tournament 2020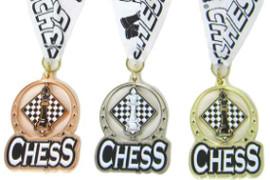 Kiwanis Beginners Chess Tournament 2020 is Cancelled Due to CODIV-19
K-12 Scholastic Chess Tournament
Free Entry + Free Lunch + Free Chess Gift for ALL Players
Medals for 1st, 2nd and 3rd place finishers in each section
---
Special thanks to our on-site volunteers and personnel:
Tournament Director - Stephen Wright

(FIDE International Arbiter)

Arbiters -

David Hoyt, Ping Yu, An Yu, Sherry Tian

Organizers - Kiwanis Club Richmond & Chess2Inspire Association
---
Download Flyer -
Kiwanis_Event_Flyer_2020.pdf
Come out and play against others in your grade. Medals for First, Second and Third place finishers in each section (may be combined if sections are too small), including Kindergarten. Limited 80 seats. Chess gift for every player.
Regulation: Unrated or Rating under 800, no exception, straightly enforced (FIDE, CFC, CMA, NWSRS & foreign ratings will be verified). You can check your current rating using the links below:
Admission: Free - Only register if you can attend. If you change your mind after registered, please notify us at tournaments@chess2inspire.org to cancel your registration and let others attend.
Registration: Online registration Only. Registration ends on Friday April 10th 5pm.
Cancellation: Please try to cancel on or before April 3rd (one week before the tournament) to allow time for others to register
Check-in at 9:45am – 10:15am.
Date: Saturday April 11, 2020
Time: 10:30am - 2:45pm
Location: Richmond City Centre Community Centre (Multipurpose Room)
Address: 5900 Minoru Blvd. Richmond, BC V6X 0L9
Parking: Paid parking rate is $2 per hour, free street parking (limited spots)
Round Time / Schedule:
Check-in: 9:45am - 10:15am

Round 1: 10:30am -11:00am

Round 2: 11:05am -11:35am

Round 3: 11:40pm - 12:10pm

Lunch: 12:10am - 12:45pm

Round 4: 12:45pm - 1:15pm

Round 5: 1:20pm-1:50pm

Award Ceremony: 2:00pm-2:45pm
Players: Kindergarten to Grade 12
Format: 5 Round Swiss.
Time Control: 15 minutes each side (30 minutes total game time)
Rating: CMA rated
Sections: K & Gd. 1, Gd. 2 & 3, Gd. 4 & 5, Gd.6 & 7, Gd. 8-12 (may combine if sections are too small)
Note: Parents/guardians are required to stay onsite to take care and provide support for your kid(s) between rounds
---
Rules
Bye request – Maximum 2 requested ½ point byes (except last round) at least ½ hour before the round starts
Forfeits wait time – 10 minutes grace period before the game is forfeited
Ties will be broken using tie-break systems (direct encounter, individual cumulative score, cumulative score of opponents)
Online registration only - for pre-pairing, onsite registration is NOT allowed.
Chess notation is optional
Chess sets and clocks are provided
May use player's FIDE, CFC, CMA, NWSRS or foreign rating for pairing on

Tournament Director's (TD)

discretion
Players must inform the

Tournament Director

if s/he is not able to play in any round(s). Player not show up for any round without notice will be forfeited from the tournament, and requires a legitimate reason and

Tournament Director's

approval to re-enter the tournament
PREREGISTRATION Required for Seats Preparation
---
Nut Free Policy - Food/snack contains nuts or traces of nuts are not allowed and will be disposed. Thank you for helping to keep our children safe.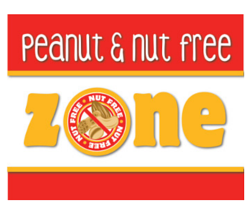 ---
FAQs
How can I contact the organizer for questions?
Go through this section (FAQs) first. If you cannot find an answer here, you are welcome to contact us by email at tournaments@chess2Inspire.org, we usually reply within 24 hrs.
I already registered, why do I need to check in?
Chess is a game play by 2 players. We will only pair you to an opponent when we know that you are on site. This eliminates the frustration of players sit and wait for their opponent that may never show. If you are late, check in as soon as you arrive, you will not be paired in any round before you check in.
What is a chess rating?
A chess player's rating is a calculated numerical estimate of his/her strength, based on his/her results in tournament play against other players. It is calculated and maintained by chess federations/organizations (CFC & CMA in Canada). This is a 'rated' tournament, the organizer will submit results to CFC and/or CMA, which carries out the calculations and publishes the results. If you do not have a rating currently, you will have one after this tournament.
If I lose a game, do I still play in the next round?
You will play in all of the rounds even if you lose some of your games, so stay and play on.
Can I skip one or more of the rounds?
You can request for 'byes' (not playing in one or more rounds). For example, a bye in round 3 means you will not play in round 3. Players must inform the Tournament Director if s/he is not able to play in any round(s). Player not show up for any round without notice will be forfeited from the tournament, and requires a legitimate reason and the Tournament Director's approval to re-enter the tournament.
Do I need a membership to enter the event?
No membership is required to join the tournament.
What are my transport/parking options getting to the event?
Parking - Indoor paid parking is available at $2 per hour (or $8 daily). Free street parking (limited spots).
Public Transit - 8 minutes walk from the Richmond Brighouse Skytrain Station.
What can/can't I bring into the tournament hall?
Absolutely no alcohol, nuts and food (including snacks) inside the tournament hall. Bottled drinks (water and juice) are allowed.
What is the cancellation policy?
If you changed your mind after registering, please inform us AS SOON AS POSSIBLE by sending your Eventbrite ticket number to tournaments@chess2inspire.org. This would allow kids on the waiting list to attend and enjoy the tournament.
Can parents stay in the tournament hall?
Parents are allowed to stay and take photos in the first 5 minutes of each round, please be quite and DO NOT talk to any of the players. Parents have to leave the tournament hall after the first 5 minutes of each round and must stay outside to pickup your child between rounds. Players will be escorted to the exit of the tournament hall after their game is finished to be pickup by their parent(s).